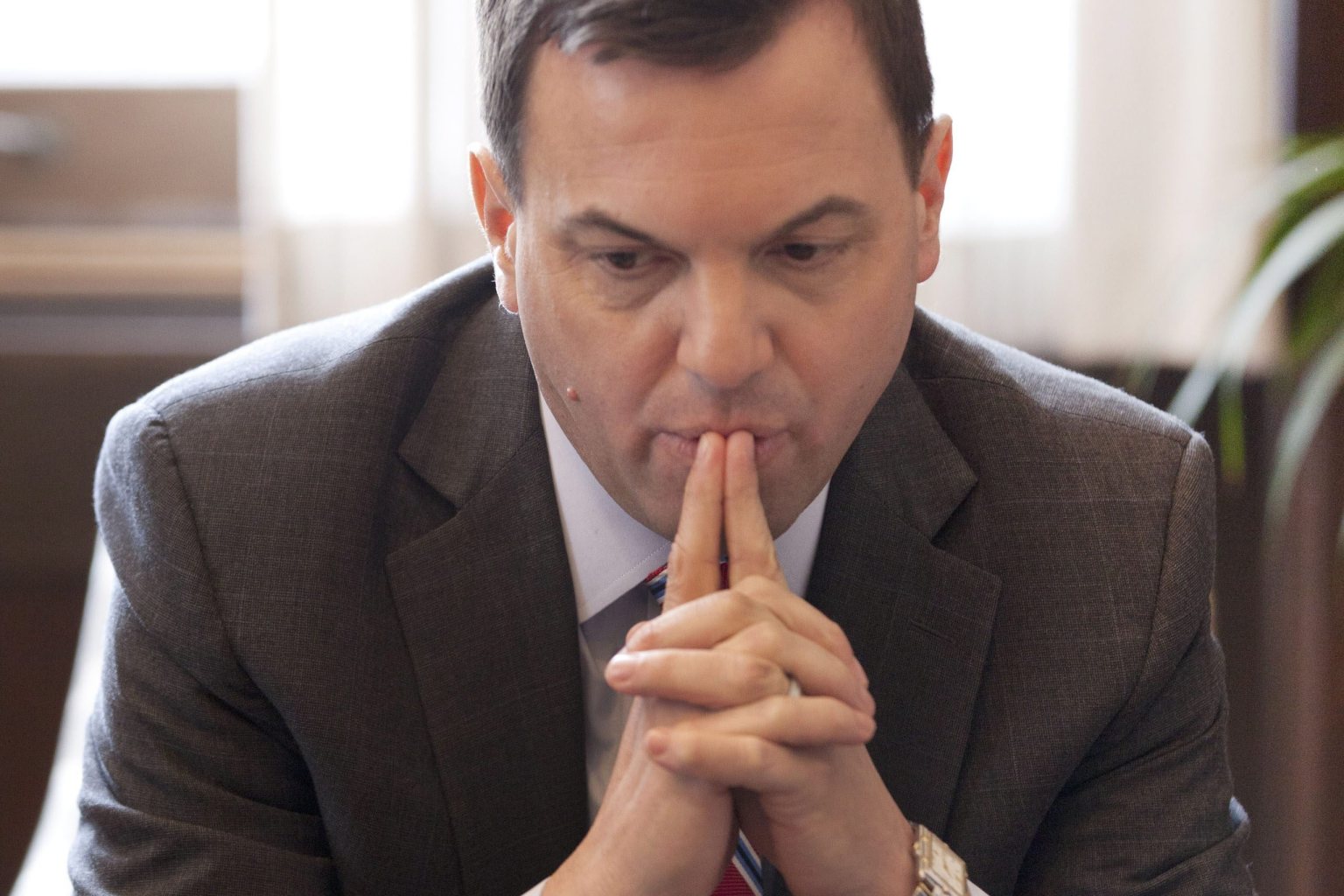 I woke this morning to the voice of Tim Hudak talking up his Million Jobs plan.
You have to give Hudak this - he's got a wicked voice
for radio
.
As part of his spiel, Hudak dropped that well-worn phrase "if you have a hundred priorities, you don't have any." There is logic in this; bouncing around from one hot-button issue to the next is like throwing starfish back into the ocean one at a time. It wastes time, energy and resources without addressing structural problems.
This is why plans are so important; a solid plan identifies a problem and lays out a path to solve it systematically, with reference to all the potential road bumps along the way. A good plan starts with a SWOT analysis to get the lay of the land.
This is basic Sun-tzu; know yourself, your enemy and the terrain, you will never be defeated.
Of course, Hudak has been defeated, repeatedly, which suggests he has continuously failed to understand one or more elements of these pillars to success.
Which is too bad, because there's a nugget of advice I used to hear regularly from one of his key advisers that he would do well to consider now:
If you haven't identified the right problem, all your efforts will be pointed in the wrong direction.
An example of this would be Rob Ford's fixation on "the war on cars" and "subways, subways, subways."
What problem is he trying to solve? By the look of things, he wants to get people off the roads so that more cars can ride on them. He also wants suburbs to have easier, car-free access to the downtown core via subway.
You can see the problem inherent in this - if more people from the 'burbs are taking the subway downtown, that means more, not less people on the streets, competing with cars throughout the day.
It would also mean an even higher number of new passengers transiting through main stations like Union, which is taxed to the max to manage capacity as it is.
But I doubt Rob Ford has ever tried to commute into town and move onto The Path in the morning. The Path, of course, is the underground artery for Bay Street and Toronto's business sector. Making that portion of town harder to reach makes no sense.
And that's before considering the fact that Toronto isn't just a business hub - it's tourism, livability, conventions, art, so on and so forth. People want to live downtown because it's a fun, accessible place to be.
If you remove the pedestrian accessibility, you start to starve off pedestrian traffic. And if there's no major solution for parking, you're going to end up with a ridiculously crowded subway system and cars driving in circles looking for places to park - meaning, more people will just give up and stay away.
But back to Tim Hudak. He's identified a million jobs as what Ontario needs, although we actually have 588,000 unemployed. Does this mean he's anticipating Ontario's unemployed population to grow by a half-million under his watch? Does he want to import more labour, perhaps through the
Temporary Foreign Worker Program
? Or would some of these jobs be taken up by
chain gangs
?
A million jobs sounds great, but scratch the surface a little bit, and the problems start to emerge. What problem, exactly, is he trying to solve?
Part of why Ontario's economy has been so rocky of late, however, has to do with the global economy; corporations that are looking to reduce costs are looking for the cheapest, most regulation-free regions to settle in. Especially when we're talking traditional manufacturing positions that require little training, you can pretty much settle anywhere.
So they're going to Bangladesh, where they don't need to invest in their human resources or safety infrastructure. But they're still selling to us - cheap products, cheaply made by abused labour. There's a problematic picture emerging here that will impact those corporations in the long-run, but in the short-run their goal is to make as much money as quickly as they can, regardless of consequences to others, and move on.
Hudak backed away from Right to Work for the election, but there's no reason he couldn't revisit it should he win. Whether intentionally or not, he's trying to make Ontario competitive for low-pay, low-skilled jobs with some of the worst labour-condition jurisdictions in the world. Does he think that's good for Ontario's best interests?
This is also a one-note plan; he tells us each of his candidates has a plan in their back-pockets; are they tailored? What will work in, say, Timmins-James Bay won't function in Kitchener-Waterloo or Trinity-Spadina. How does his plan support diversified growth in fields ranging from advanced manufacturing to agriculture? Where's he at in terms of nurturing all the new industries emerging courtesy of the Knowledge Economy?
Beyond that, he seems to have an expectation that once you have jobs, people will fill them and all will be well. This is naive, like assuming that a horse brought to water will drink. Particularly when it comes to Ontario's under-employed populations; New Canadians, First Nations, youth, people with various physical and mental illnesses - there are all kinds of hurdles that need to be overcome from both sides for sustainable employment to happen.
Where does Hudak stand on occupational mental health? Where does he stand on the emerging management revolution as new leaders find better ways to motivate and compensate employees doing knowledge work?
All of his policies seem geared to the behavioural economics of a bygone age, that of the Industrial Economy. How does he think he can move us back that way successfully as the rest of the world marches forward?
Hudak has a plan and he's prepared to stick to it - but it's the wrong plan with the wrong goals.
Since he doesn't understand himself, his opponent or the terrain that is Ontario's opportunities in the global economy, he would inevitably spend much of his tenure as Premier playing whack-a-mole, picking fights to score wins while our economy failed to improve and the population became increasingly restless.
Under these circumstances and having finally won the centre seat, what would Hudak do? Whatever it takes to win, of course. And he'd have all the resources of government at his disposal to do so.
Expect, of course, for this whole Open Government thing. The call for transparency and the growing, international movement towards holding government to account is taking root here just as much as it is anywhere else. As transparency of decision-making processes would run as contrary to Hudak's partisan interests as it does to Stephen Harper's, one could expect him to move away from Open Government and focus on restricting data access.
Which, when you think about it, actually fits perfectly with Hudak's personal philosophy. He doesn't believe in corporate welfare, social welfare or state involvement in pretty much anything. Hudak's all about survival of the fittest - that which is best able to succeed on its own should be allowed to do so, laissez-faire style, with that which can't fading away.
This may prove a fitting analogy for Hudak's political career. After all, it's that which is best able to adapt that survives.