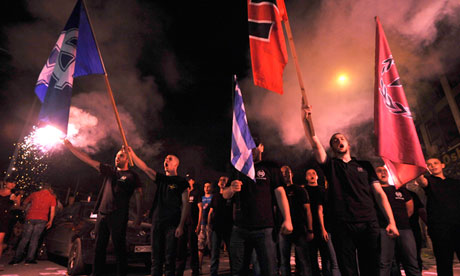 Who, indeed?
We can toss around the hyperbole all we want, but in truth we have no political party or entity that is prepared to take hatred to the extent of violence. Yet.
To think Canadians would never buy into a Golden Dawn-style party, if it positions itself right, is to misunderstand the ground-level reality in this country, as many pundits and politicians speaking from positions of relative comfort do.
Too many folk are flaming all the wrong fires in short-sighted pursuit of low-hanging fruit. I seriously hope that fixation on the quick win doesn't end up burning us all.