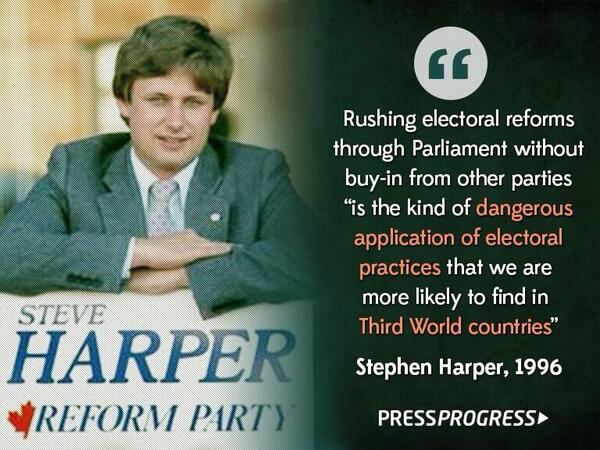 ... or pull a Stephen Harper.
Yeah, other Parties may not have bought in to the Fair Elections Act, but a majority of whipped Con MPs did, and that's most of Parliament, so that's what matters most, right? Or at least, that seems good enough for the PM now. Funny how perspectives change when you're holding the reigns, I guess.
Remember when Harper was all about reforming the system? It looks like the system reformed him, for the worse.
Absolute power, absolute corruption, etc. Unless your conviction is strong. Looks like Harper's wasn't.